A Reputation of Excellence
Selecting as your general contractor means you leave the details to us – from day-to-day oversight of the construction site and management of vendors and trades to the communication of information to involved parties throughout the course of the project.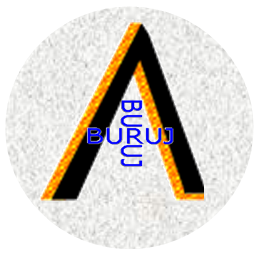 Al Buruuj Construction Combines dedication, clear communication, ethical business practices and plain old common sense, to deliver the best quality and value in today's building industry. We make promises that we can keep, and provide clients with the knowledge and relationships needed to make every building project a positive experience we believe that there is no better proof of a commitment to service than a project.
Quality
MISSION   |   Quality People, Quality Construction
VISION      |   At Al Buruuj Construction we believe that safety, quality, and production are equally important to growing our business.  
We work daily to create a world-class work environment where all employees attend to safety issues through education in hazard recognition and avoidance, with management leading by example to demonstrate this allinclusive commitment to safety.
Al Buruuj Construction is the region's one of the top general contractors and construction Firms. Founded at 2009 in Djibouti, we have all the experience in small medium and large construction process, takes a streamlined approach to every project, saving money for our clients and maintaining strict deadlines.
Shares over half a decade of industry-leading excellence with every client we meet. We offer general contracting, construction management, and design-build services to private and public for projects of all sizes – from a single office fit-up to complex Multi-Story valued at over Millions of Djibouti Francs
Our primary markets are:
Commercial
Residential
Education & Campus
Hospitals
Villa / Warehouses
Complex Buildings
Renovation
Steel Structure Building
Business Mall
Paving
Landscape Construction
General Services
Building Security Systems
Concrete Building
Road Barriers
Portable Houses
Etc.

Our team of 20 Engineers hails from every craft and expertise in the field, allowing us to combine innovative construction methods and accountable project management to get the job done, and to get it done right.
To do this, we work closely with our architects, engineers, subcontractors, and clients at every stage of the process. And when we finish a successful project, we share that success with each and every person who made it possible from our partners to our dedicated staff.
We are a 100% East African Company whose daily actions are guided by our core values. WE TAKE GREAT PRIDE IN THE WORK WE DO Thanks to the Founder of the Company.
We view our role as your advocate – we are here to ensure the project is designed and constructed within your budget and that you receive the level of quality you expect. Our construction management philosophy focuses on developing an interactive, inclusive working relationship among the client, the design firms, and the construction team. We begin the management process immediately upon award and remain your partner until the project is complete, the building is fully operational, and all of the members of the team are satisfied
As the general contractor, we first create the highest level of trust and integrity with our clients. We value our role in the success of your project, and take all the steps needed to ensure the end product is one that meets your needs and makes us proud.